Armand Philippon
French General
Died when: 74 years 251 days (896 months)
Star Sign: Virgo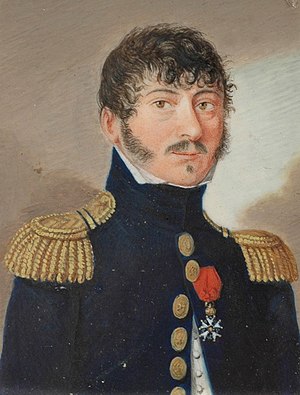 Armand Philippon (27 August 1761 – 4 May 1836), sometimes called Phillipon, was a French soldier during the French Revolution and the subsequent First French Empire.

Despite enlisting in the army as a private soldier, Philippon rose to the rank of Général de Division during the Peninsular War, and was created Baron in 1809.

He was Governor of Badajoz between 1811 and 1812, when he was captured by the British following the Battle of Badajoz.After his capture, Philippon was taken to the UK, but he broke his parole and returned to France and the Grande Armée before retiring from military service on 15 January 1814.


---