Elisabeth Christine of Brunswick-Wolfenbüttel
Prussian princess
Died when: 93 years 102 days (1119 months)
Star Sign: Scorpio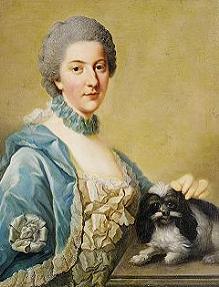 Elisabeth Christine Ulrike of Brunswick-Wolfenbüttel (8 November 1746 – 18 February 1840), was Crown Princess of Prussia as the first wife of Crown Prince Frederick William, her cousin and the future king Frederick William II of Prussia.

She was the seventh child and third daughter of Charles I, Duke of Brunswick-Lüneburg and Princess Philippine Charlotte of Prussia, the sister of Frederick the Great.

She held the rank of Duchess in Brunswick with the style and title Her Serene Highness Princess Elisabeth Christine.


---