Abraham J. Multer
American politician
Died when: 85 years 315 days (1030 months)
Star Sign: Capricorn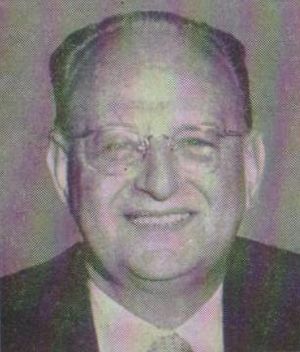 Abraham Jacob Multer (December 24, 1900 – November 4, 1986) was a Democratic member of the United States House of Representatives from New York.

Born in New York City, he graduated from City College of New York in 1921 and Brooklyn Law School in 1922.He served in the United States Coast Guard Reserve from 1943 until 1945 and the United States Coast Guard Auxiliary.

He was elected to Congress in 1947 to fill the vacancy caused by the resignation of Leo F.Rayfiel and served from November 4, 1947, until his resignation on December 31, 1967 after election to the New York Supreme Court on November 7, 1967, where he served from January 1, 1968, until January 1, 1977.

He then served as special referee in the Brooklyn Appellate Division, from 1979–1984.He died in West Hartford, Connecticut.


---