Adam Eckfeldt
Mint official
Died when: 82 years 236 days (991 months)
Star Sign: Gemini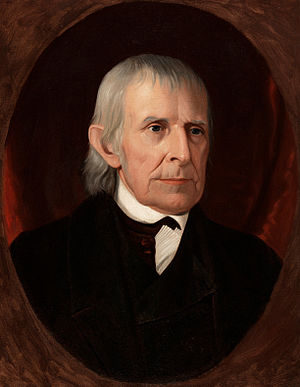 John Adam Eckfeldt (June 15, 1769 – February 6, 1852) was a worker and official during the first years of the United States Mint.

A lifelong Philadelphian, Eckfeldt served as the second chief coiner of the Mint, from 1814 until 1839.Eckfeldt's father owned a large smithy and involved himself in early attempts at American coinage.

Adam Eckfeldt built early presses for the Mint, engraved some of its early dies, and was responsible for the designs of early American copper coinage, as well as the 1792 half disme which some authorities consider the first United States coin.

He was appointed assistant coiner of the Mint in 1796, and became chief coiner on his predecessor's death in 1814.Eckfeldt served a quarter century as chief coiner, during which time the Philadelphia Mint moved to new premises.

As he set aside unusual coins brought in as bullion, he started the Mint's coin cabinet, which evolved into the National Numismatic Collection.

Even after his 1839 retirement, Eckfeldt continued to perform the duties of chief coiner; his death in 1852 caused his replacement, Franklin Peale, to seek an assistant.


---