Helmuth von Moltke the Elder
German soldier
Died when: 90 years 180 days (1085 months)
Star Sign: Scorpio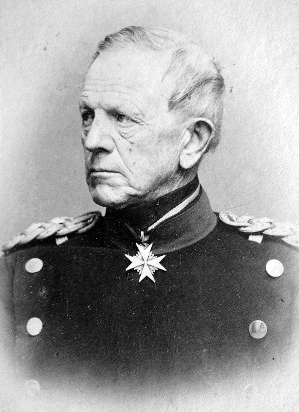 Helmuth Karl Bernhard Graf von Moltke (German: [ˈhɛlmuːt fɔn ˈmɔltkə]; 26 October 1800 – 24 April 1891) was a Prussian field marshal.

The chief of staff of the Prussian Army for thirty years, he is regarded as the creator of a new, more modern method of directing armies in the field.

He commanded troops in Europe and the Middle East, in the Second Schleswig War, Austro-Prussian War and Franco-Prussian War.He is described as embodying "Prussian military organization and tactical genius".

He was fascinated with railways and pioneered their military use.He is often referred to as Moltke the Elder to distinguish him from his nephew Helmuth von Moltke the Younger (Helmuth Johann Ludwig von Moltke), who commanded the German Army at the outbreak of the First World War.


---