Rafael Cancel Miranda
Puerto Rican poet
Died when: 89 years 228 days (1075 months)
Star Sign: Cancer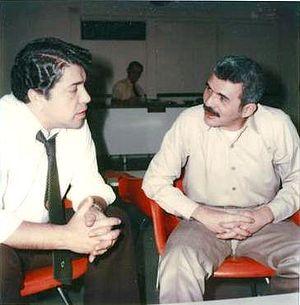 Rafael Cancel Miranda (July 18, 1930 – March 2, 2020) was a poet, political activist, member of the Puerto Rican Nationalist Party and an advocate of Puerto Rican independence.

On March 1, 1954, Cancel Miranda and three other Nationalists (Lolita Lebrón, Andrés Figueroa Cordero, and Irvin Flores Rodríguez) attacked the House of Representatives while it was in session at the United States Capitol building, firing 30 shots and injuring five congressmen.

The four were arrested, convicted, and sentenced to long prison terms.In 1979, Cancel Miranda's sentence was commuted by United States President Jimmy Carter.


---