Alexander Kotov
Chess player
Died when: 67 years 149 days (808 months)
Star Sign: Leo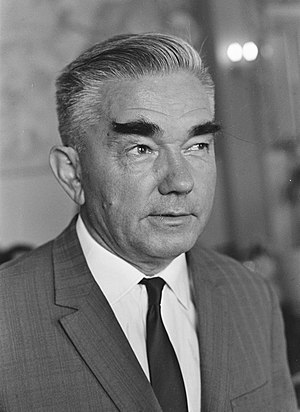 Alexander Alexandrovich Kotov (Алекса́ндр Алекса́ндрович Ко́тов; 12 August [O.S. 30 July] 1913 – 8 January 1981) was a Soviet chess grandmaster and author.

He was a Soviet chess champion, a two-time world title Candidate, and a prolific writer on the subject of chess.

Kotov served in high posts in the Soviet Chess Federation, and wrote most of his books during the Cold War.

The importance and breadth of Kotov's work rank him among the all-time greats in this field.


---