Anisuzzaman
Bangladeshi writer
Died when: 83 years 86 days (998 months)
Star Sign: Aquarius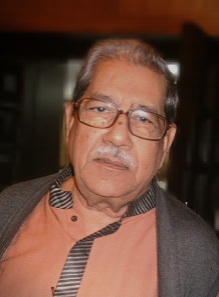 Anisuzzaman (18 February 1937 – 14 May 2020) was a Bangladeshi academic of Bengali literature.He was an activist who took part in the Language Movement (1952), participated in Mass Uprising (1969), and took part in the Bangladesh Liberation War (1971).

He was a member of the Planning Commission to the Government of Bangladesh during the Bangladesh liberation war and a member of the National Education Commission set up by the government after liberation.

He was inducted as a National Professor by the Government of Bangladesh in 2018.


---