Art Ross
Canadian ice hockey player
Died when: 78 years 205 days (942 months)
Star Sign: Capricorn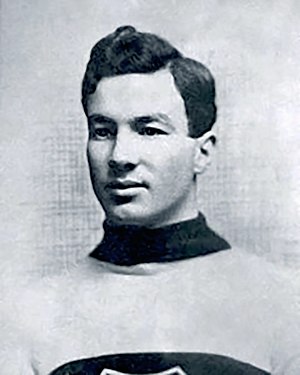 Arthur Howe Ross (January 13, 1885 – August 5, 1964) was a Canadian professional ice hockey player and executive from 1905 until 1954.Regarded as one of the best defenders of his era by his peers, he was one of the first to skate with the puck up the ice rather than pass it to a forward.

He was on Stanley Cup championship teams twice in a playing career that lasted thirteen seasons; in January 1907 with the Kenora Thistles and 1908 with the Montreal Wanderers.

Like other players of the time, Ross played for several different teams and leagues, and is most notable for his time with the Wanderers while they were members of the National Hockey Association (NHA) and its successor, the National Hockey League (NHL).

In 1911 he led one of the first organized player strikes over increased pay.When the Wanderers' home arena burned down in January 1918, the team ceased operations and Ross retired as a player.

After several years as an on-ice official, he was named head coach of the Hamilton Tigers for one season.When the Boston Bruins were formed in 1924, Ross was hired as the first coach and general manager of the team.

He would go on to coach the team on three separate occasions until 1945 and stayed as general manager until his retirement in 1954.

Ross helped the Bruins finish first place in the league ten times and to win the Stanley Cup three times;

Ross personally coached the team to two of those victories.After being hired by the Bruins, Ross, along with his wife and two sons, moved to a suburb of Boston, and he became an American citizen in 1938.

He died near Boston in 1964.Outside of his association with the Bruins, Ross also helped to improve the game.He created a style of hockey puck still used today, and advocated an improved style of goal nets, a change that lasted forty years.

In 1947 Ross donated the Art Ross Trophy, awarded to the leading scorer of the NHL regular season.Ross was inducted into the Hockey Hall of Fame in 1949.


---