Arthur Pue Gorman
American politician
Died when: 67 years 85 days (806 months)
Star Sign: Pisces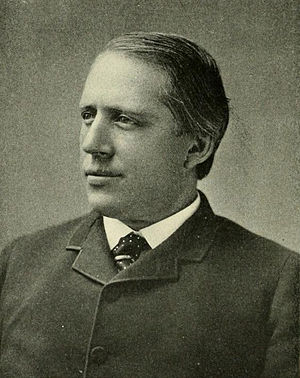 Arthur Pue Gorman (March 11, 1839 – June 4, 1906) was an American politician.He was leader of the Gorman-Rasin organization that controlled the Maryland Democratic Party from the late 1870s until his death in 1906.

Gorman served as United States Senator from Maryland from 1881 to 1899 and again from 1903 until his death.He was a prominent leader of the Bourbon Democrat faction of the Democratic Party.

Gorman was Chairman of the Democratic National Committee during Grover Cleveland's 1884 Presidential campaign and he is widely credited with securing Cleveland's victory.

In 1952 Gorman was described in The Baltimore Sun as "easily the most powerful political figure [Maryland] has ever known." As a young man, Gorman also played a prominent role in the early development of baseball in Washington, D.C.

He was a founding member of the original Washington Nationals of the National Association, the first American baseball team, and became one of the nation's star players by 1864.

Later in life, he served as a member of the Mills Commission which investigated the origins of the sport.


---