Charles Phelps Taft II
United States Army soldier
Died when: 85 years 277 days (1029 months)
Star Sign: Virgo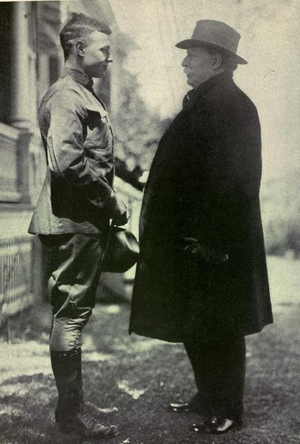 Charles Phelps Taft II (September 20, 1897 – June 24, 1983) was a U.S.Republican Party politician and member of the Taft family.

From 1955 to 1957, he served as Mayor of Cincinnati, Ohio.Like other members of his family, Taft was a Republican for the purposes of statewide elections.

However, when running for municipal office in Cincinnati, Taft was a member of the Charter Party.During his term as mayor, Fortune magazine ranked Cincinnati as the best managed big city in the United States.

As mayor, he gained the nickname "Mr.Cincinnati".


---