Bob Caruthers
American baseball player
Died when: 47 years 212 days (571 months)
Star Sign: Capricorn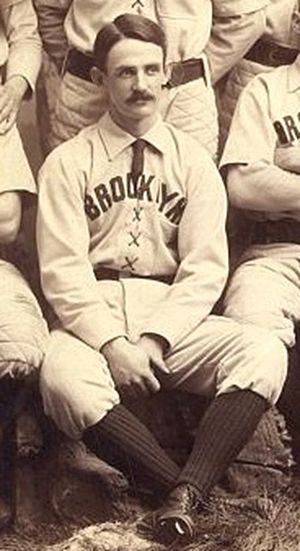 Robert Lee Caruthers (January 5, 1864 – August 5, 1911), nicknamed "Parisian Bob", was an American right-handed pitcher and right fielder in Major League Baseball who played primarily for the St.

Louis Browns and Brooklyn Bridegrooms.The star pitcher on five league champions in a ten-year career, he was the top pitcher in the American Association, leading that league in wins and shutouts twice each, winning percentage three times, and earned run average once.

His 175 wins in the Association were the second most of any pitcher, and his league ERA of 2.62 was the lowest of any pitcher with at least 2,000 innings in the league; he was also the only pitcher to have 40-win seasons for two different Association teams.

His career winning percentage was the highest of any pitcher prior to 1950 with at least 250 decisions; some sources recognize him as having compiled the highest winning percentage of any pitcher with at least 200 decisions (and retired as of 2006) in major league history.


---