Bonnie MacLean
American artist
Died when: 80 years 38 days (961 months)
Star Sign: Capricorn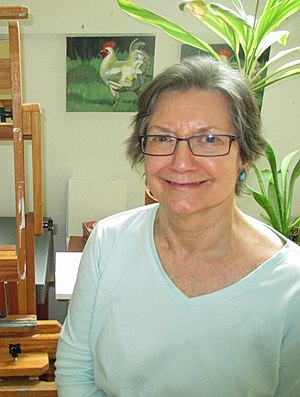 Bonnie MacLean (December 28, 1939 – February 4, 2020), also known as Bonnie MacLean Graham, was an American artist known for her classic rock posters.

In the 1960s and 1970s she created posters and other art for the promotion of rock and roll concerts managed by Bill Graham, using the iconic psychedelic art style of the day.

MacLean continued her art as a painter focusing mostly on nudes, still lifes, and landscapes.Her work has been placed alongside the "big five"—male Haight-Ashbury poster artists who were seminal to the "iconography of the counterculture scene."


---