Brian Dennehy
American actor
Died when: 81 years 281 days (981 months)
Star Sign: Cancer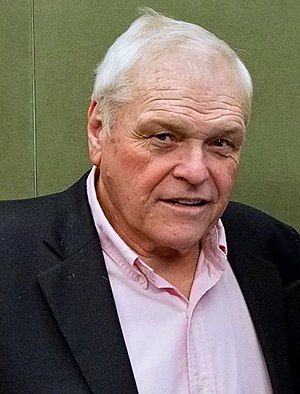 Brian Manion Dennehy (/ˈdɛnəhi/;July 9, 1938 – April 15, 2020) was an American actor of stage, television, and film.He won two Tony Awards, an Olivier Award, and a Golden Globe, and received six Primetime Emmy Award nominations.

Dennehy had roles in over 180 films and in many television and stage productions.His film roles included First Blood (1982), Gorky Park (1983), Silverado (1985), Cocoon (1985), F/X (1986), Presumed Innocent (1990), Romeo + Juliet (1996), Ratatouille (2007), and Knight of Cups (2015).

Dennehy won the Golden Globe Award for Best Actor in a Miniseries or Television Film for his role as Willy Loman in the television film Death of a Salesman (2000).

According to Variety, Dennehy was "perhaps the foremost living interpreter" of playwright Eugene O'Neill's works on stage and screen.He had a decades long relationship with Chicago's Goodman Theatre where much of his O'Neill work originated.

He also regularly played Canada's Stratford Festival, especially in works by William Shakespeare and Samuel Beckett.He once gave credit for his award-winning performances to the play's authors: "When you walk with giants, you learn how to take bigger steps." Dennehy was inducted into the American Theater Hall of Fame in 2010.


---