Edgar Mitchell
NASA Astronaut
Died when: 85 years 140 days (1024 months)
Star Sign: Virgo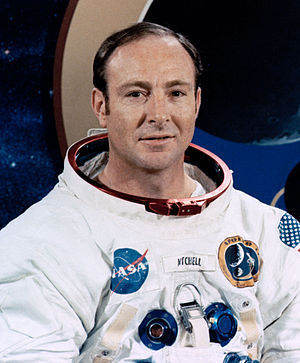 Edgar Dean Mitchell (September 17, 1930 – February 4, 2016) was a United States Navy officer and aviator, test pilot, aeronautical engineer, ufologist and NASA astronaut.

As the Lunar Module Pilot of Apollo 14, he spent nine hours working on the lunar surface in the Fra Mauro Highlands region, making him the sixth person to walk on the Moon.

The legacy of his post-NASA scientific and parapsychology work is carried on through the Institute of Noetic Sciences.


---