Bruno Ganz
Swiss actor
Died when: 77 years 321 days (934 months)
Star Sign: Aries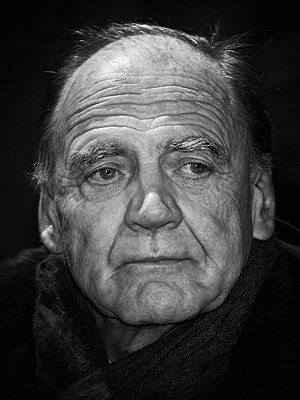 Bruno Ganz (German: [ˈbruːno ˈɡant͡s] (); 22 March 1941 – 16 February 2019) was a Swiss actor whose career in German stage, television and film productions spanned nearly 60 years.

He was known for his collaborations with the directors Werner Herzog, Éric Rohmer, Francis Ford Coppola, and Wim Wenders, earning widespread recognition with his roles as Jonathan Zimmerman in The American Friend (1977), Jonathan Harker in Nosferatu the Vampyre (1979) and Damiel the Angel in Wings of Desire (1987).

Ganz received renewed international acclaim for his portrayal of Adolf Hitler in the Oscar-nominated film Downfall (2004).He also had roles in several English-language films, including The Boys from Brazil (1978), Strapless (1989), The Manchurian Candidate (2004), The Reader (2008), Unknown (2011) and Remember (2015).

On stage Ganz portrayed Dr.Heinrich Faust in Peter Stein's staging of Faust, Part One and Faust, Part Two in 2000.


---