Buddy Ebsen
American actor and performer
Died when: 95 years 95 days (1143 months)
Star Sign: Aries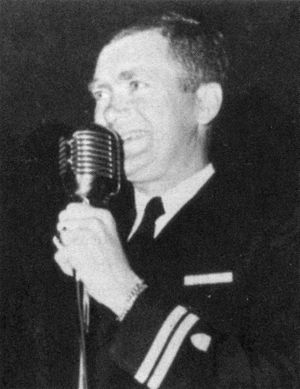 Buddy Ebsen (born Christian Ludolf Ebsen Jr., April 2, 1908 – July 6, 2003), also known as Frank "Buddy" Ebsen, was an American actor, comedian, and dancer, whose career spanned seven decades.

His most famous role was as Jed Clampett in the CBS television sitcom The Beverly Hillbillies (1962–1971); afterwards he starred as the title character in the television detective drama Barnaby Jones (1973–1980).

Originally a dancer, Ebsen began his film career in Broadway Melody of 1936.He also appeared as a dancer with child star Shirley Temple in Captain January (1936).

Ebsen was also chosen to appear in The Wizard of Oz, originally as the Scarecrow, and before filming began, his role was changed to the Tin Man.

He fell seriously ill during filming due to the aluminum dust in his makeup and was forced to drop out.

He appeared with Maureen O'Hara in They Met in Argentina (1941) and June Havoc in Sing Your Worries Away (1942).In Breakfast at Tiffany's (1961), he portrayed Doc Golightly, the much older husband of Audrey Hepburn's character.

Before his starring role in The Beverly Hillbillies, Ebsen had a successful television career, the highlight of which was his role as Davy Crockett's sidekick, George Russell, in Walt Disney's Davy Crockett miniseries (1953–54).


---