C. B. Fry
English cricketer
Died when: 84 years 135 days (1012 months)
Star Sign: Taurus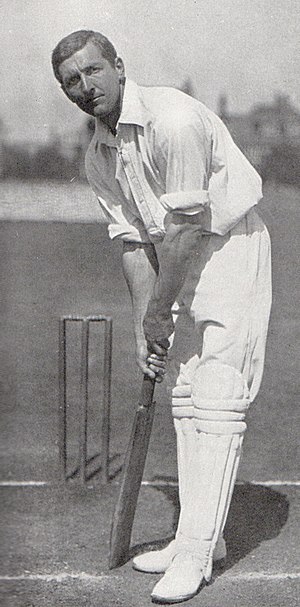 Charles Burgess Fry (25 April 1872 – 7 September 1956) was an English sportsman, teacher, writer, editor and publisher, who is best remembered for his career as a cricketer.

John Arlott described him with the words: "Charles Fry could be autocratic, angry and self-willed: he was also magnanimous, extravagant, generous, elegant, brilliant – and fun ... he was probably the most variously gifted Englishman of any age." Fry's achievements on the sporting field included representing England at both cricket and football, an FA Cup Final appearance for Southampton F.C. and equalling the then-world record for the long jump.

He also reputedly turned down the throne of Albania.In later life, he suffered mental health problems, but even well into his seventies he claimed he was still able to perform his party trick: leaping from a stationary position backwards onto a mantelpiece.


---