C. T. Vivian
American minister
Died when: 95 years 353 days (1151 months)
Star Sign: Leo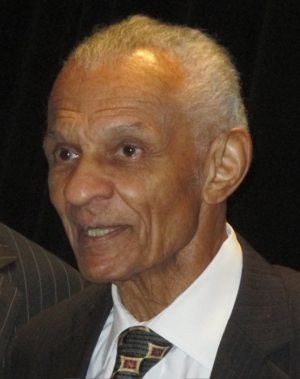 Cordy Tindell Vivian (July 30, 1924 – July 17, 2020) was an American minister, author, and was a close friend and lieutenant of Martin Luther King Jr. during the Civil Rights Movement.

Vivian continued to reside in Atlanta, Georgia, and founded the C.T.Vivian Leadership Institute, Inc.He was a member of the Alpha Phi Alpha fraternity.

President Barack Obama, speaking at the occasion of the anniversary of the 1965 Selma to Montgomery marches in March 2007 at Selma's Brown Chapel A.M.E., recognized Vivian in his opening remarks in the words of Martin L.

King Jr. as "the greatest preacher to ever live."


---