Carl Reiner
American actor
Died when: 98 years 101 days (1179 months)
Star Sign: Pisces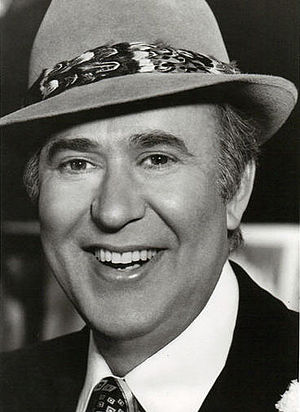 Carl Reiner (March 20, 1922 – June 29, 2020) was an American actor, stand-up comedian, director, screenwriter, and author whose career spanned seven decades.

He was the recipient of many awards and honors, including 11 Primetime Emmy Awards, a Grammy Award, and the Mark Twain Prize for American Humor.

He was inducted into the Television Hall of Fame in 1999.During the early years of television comedy from 1950 to 1957, he acted on and contributed sketch material for Your Show of Shows and Caesar's Hour, starring Sid Caesar, writing alongside Mel Brooks, Neil Simon, and Woody Allen.

Reiner teamed up with Brooks and together they released several iconic comedy albums beginning with 2000 Years with Carl Reiner and Mel Brooks (1960).

Reiner was best known as the creator and producer of, and a writer and actor on, The Dick Van Dyke Show which ran from 1961 to 1966.

Reiner formed a comedy duo with Brooks in "The 2000 Year Old Man" and acted in such films as It's a Mad, Mad, Mad, Mad World (1963), The Russians Are Coming, the Russians Are Coming (1966), and the Ocean's film series (2001–2007).

Reiner directed such comedies as Entering Laughing (1966), Where's Poppa? (1970), and Oh, God! (1977).Reiner had a successful collaboration with Steve Martin, directing some of his most successful films, including The Jerk (1979), Dead Men Don't Wear Plaid (1982), The Man with Two Brains (1983), and All of Me (1984).

Reiner appeared in dozens of television specials from 1967 to 2000, and was a guest star on television series from the 1950s until his death.

He also voiced characters in animated films and television series, including the TV series Father of the Pride (2004–2005), in which he voiced Sarmoti, and was a reader for books on tape.

He wrote more than two dozen books, mostly in his later years.He is the father of actor-director Rob Reiner, author Annie Reiner, and artist Lucas Reiner and the grandfather of Tracy Reiner.


---