Carlo Gambino
Sicilian-American mobster
Died when: 74 years 44 days (889 months)
Star Sign: Virgo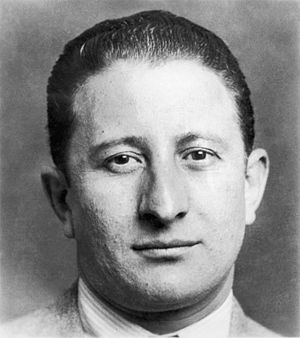 Carlo Gambino (Italian: [ˈkarlo ɡamˈbiːno];August 24, 1902 – October 15, 1976) was an Italian-American crime boss of the Gambino crime family.

After the Apalachin Meeting in 1957, and the imprisonment of Vito Genovese in 1959, Gambino took over the Commission of the American Mafia until his death from a heart attack on October 15, 1976.

During more than 50 years in organized crime, he served only 22 months in prison for a tax evasion charge in 1937.


---