Charles Holden
British architect
Died when: 84 years 355 days (1019 months)
Star Sign: Taurus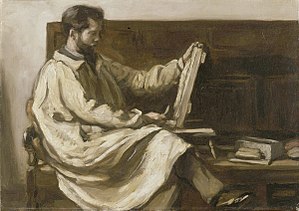 Charles Henry Holden Litt.D, FRIBA, MRTPI, RDI (12 May 1875 – 1 May 1960) was a Bolton-born English architect best known for designing many London Underground stations during the 1920s and 1930s, for Bristol Central Library, the Underground Electric Railways Company of London's headquarters at 55 Broadway and for the University of London's Senate House.

He also created many war cemeteries in Belgium and northern France for the Imperial War Graves Commission.After working and training in Bolton and Manchester, Holden moved to London.

His early buildings were influenced by the Arts and Crafts Movement, but for most of his career he championed an unadorned style based on simplified forms and massing that was free of what he considered to be unnecessary decorative detailing.

Holden believed strongly that architectural designs should be dictated by buildings' intended functions.After the First World War he increasingly simplified his style and his designs became pared-down and modernist, influenced by European architecture.

He was a member of the Design and Industries Association and the Art Workers' Guild.He produced complete designs for his buildings including the interior design and architectural fittings.

Although not without its critics, his architecture is widely appreciated.He was awarded the Royal Institute of British Architects' (RIBA's) Royal Gold Medal for architecture in 1936 and was appointed a Royal Designer for Industry in 1943.

His station designs for London Underground became the corporation's standard design influencing designs by all architects working for the organisation in the 1930s.

Many of his buildings have been granted listed building status, protecting them from unapproved alteration.He twice declined the offer of a knighthood.


---