Charles Martin
American politician
Died when: 61 years 161 days (737 months)
Star Sign: Taurus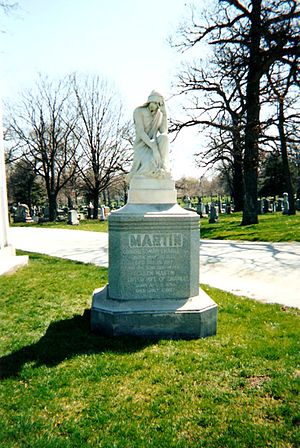 Charles Martin (May 20, 1856 – October 28, 1917) was a U.S.Representative from Illinois.Born near Ogdensburg, St.Lawrence County, New York, Martin moved with his parents to Chicago, Illinois, in 1860.

He attended the public schools, and engaged in business as a sewer contractor and later as a coal dealer.Martin served as alderman in the city council from 1894 to 1902, 1905 to 1907, 1910 to 1914, and was again elected in 1915.

Martin was elected as a Democrat to the Sixty-fifth Congress and served from March 4, 1917, until his death in Chicago, Illinois, October 28, 1917.

He was interred in Mount Olivet Cemetery.


---