Christopher Reeve
American Superman actor
Died when: 52 years 15 days (624 months)
Star Sign: Libra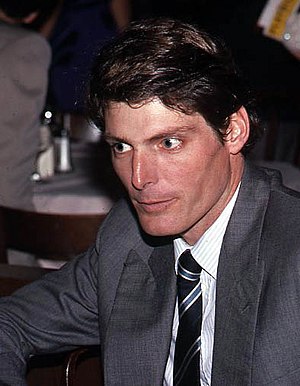 Christopher D'Olier Reeve (September 25, 1952 – October 10, 2004) was an American actor, director, and activist, best known for playing the titular main character in the film Superman (1978) and its three sequels.

Born in New York City and raised in Princeton, New Jersey, Reeve discovered a passion for acting and the theater at the age of nine.

He studied at Cornell University and the Juilliard School and made his Broadway debut in 1976.After his acclaimed performances in Superman and Superman II, Reeve declined many roles in action movies, choosing instead to work in small films and plays with more complex characters.

He later appeared in critically successful films such as The Bostonians (1984), Street Smart (1987), and The Remains of the Day (1993), and in the plays Fifth of July on Broadway and The Aspern Papers in London's West End.

On May 27, 1995, Reeve broke his neck when he was thrown from a horse during an equestrian competition in Culpeper, Virginia.

The injury paralyzed him from the shoulders down, and he used a wheelchair and ventilator for the rest of his life.

From his wheelchair, Reeve returned to creative work, directing In the Gloaming (1997) and acting in the television remake of Rear Window (1998).

He also made several appearances in the Superman-themed television series Smallville, and wrote two autobiographical books, Still Me and Nothing is Impossible.

Over the course of his career, Reeve received a BAFTA Award, a Screen Actors Guild Award, an Emmy Award, and a Grammy Award.

Beginning in the 1980s, Reeve was an activist for environmental and human-rights causes and for artistic freedom of expression.After the accident, he lobbied for spinal injury research, including human embryonic stem cell research, and for better insurance coverage for people with disabilities.

His advocacy work included leading the Christopher and Dana Reeve Foundation and co-founding the Reeve-Irvine Research Center.Reeve died on October 10, 2004, 15 days after his 52nd birthday.


---