John Havlicek
American basketball player
Died when: 79 years 17 days (948 months)
Star Sign: Aries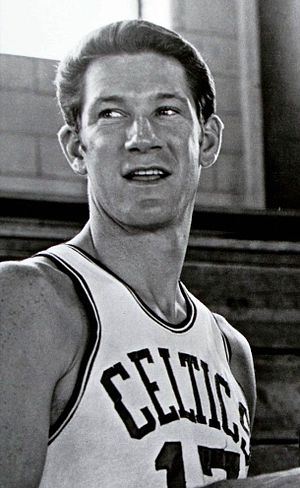 John Joseph Havlicek ( HAV-li-chek;April 8, 1940 – April 25, 2019) was an American professional basketball player who spent his entire career with the Boston Celtics, winning eight NBA championships, four of them coming in his first four seasons with the team.

In the National Basketball Association he is one of four players to have won eight championships in their playing careers; only teammates Bill Russell and Sam Jones won more, with 11 and 10 championships respectively.

Havlicek is also one of three NBA players with an unsurpassed 8–0 record in NBA Finals series outcomes.Havlicek is widely considered to have been one of the greatest players in the history of the game and was inducted as a member of the Naismith Memorial Basketball Hall of Fame in 1984.


---