Willie Naulls
American basketball player
Died when: 84 years 46 days (1009 months)
Star Sign: Libra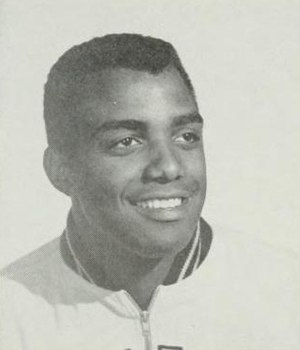 William Dean Naulls (October 7, 1934 – November 22, 2018) was an American professional basketball player for 10 years in the National Basketball Association (NBA).

He was a four-time NBA All-Star with the New York Knicks and won three NBA championships with the Boston Celtics.

Naulls grew up in California, where he was named the state's Mr.Basketball in high school.He played college basketball with the UCLA Bruins, and earned All-American honors as a senior in 1956.

Naulls was selected by the St.Louis Hawks (known now as the Atlanta Hawks) with the ninth overall pick of the 1956 NBA draft.

He played briefly with St.Louis before being traded to New York, where he spent most of his career.With the Knicks, he became the first African American to be named a captain of a professional team in a major American sport.

After a brief stint with the San Francisco Warriors (now the Golden State Warriors), Naulls finished his career with Boston Celtics.

In December 1964, he was part of a Celtics unit that became the first all-black starting lineup in the NBA history.


---