David Owen Brooks
American murderer
Died when: 65 years 106 days (783 months)
Star Sign: Aquarius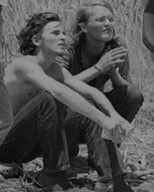 David Owen Brooks (February 12, 1955 – May 28, 2020) was an American convicted murderer and accomplice of serial killer Dean Corll, who, along with Elmer Wayne Henley, abducted, raped, tortured, and murdered at least 28 boys and young men between 1970 and 1973 in Houston, Texas.

The crimes, which became known as the Houston Mass Murders, came to light after Henley fatally shot Corll.Many of the victims had been friends of Brooks and Henley.

At the time of their discovery, the Houston Mass Murders were considered the worst example of serial murder in American history.

In the years between his 1975 conviction and his death in 2020, Brooks was repeatedly denied parole (finally in 2018).


---