Desmond Guinness
Irish author
Died when: 88 years 347 days (1067 months)
Star Sign: Virgo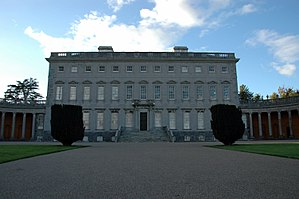 Desmond Walter Guinness (8 September 1931 – 20 August 2020) was an Irish author writhing on Georgian art and architecture, a conservationist and the co-founder of the Irish Georgian Society.

He was the second son of the author and brewer Bryan Guinness, 2nd Baron Moyne, and his then wife Diana Mitford (later Lady Mosley).

In 1958, he bought Leixlip Castle, Leixlip, County Kildare, Ireland, where he lived with his second wife, the former Penelope Cuthbertson, whom he married in 1984.


---