Devol Brett
United States general
Died when: 87 years 13 days (1044 months)
Star Sign: Leo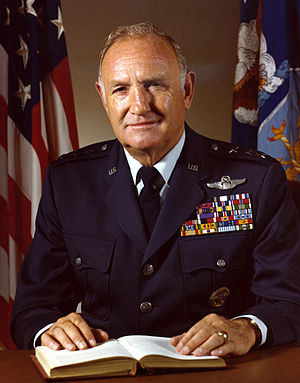 Carroll Devol "Rock" Brett (August 1, 1923 – August 14, 2010) was a lieutenant general in the United States Air Force (USAF) who piloted aircraft during crises and wars from 1948 (the Berlin Crisis) through the Vietnam War (1960s).

He served in Austria, West Germany, South Korea, South Vietnam, the United Kingdom, Iran and Turkey, before his final assignment as commander of Allied Air Forces Southern Europe in 1977.

After his retirement in 1978, he was a defense consultant for more than 20 years, retiring in 1998.


---