Diana Serra Cary
American child film actress
Died when: 101 years 118 days (1215 months)
Star Sign: Scorpio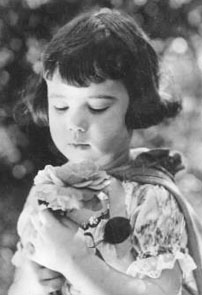 Diana Serra Cary (born Peggy-Jean Montgomery;October 29, 1918 – February 24, 2020), known as Baby Peggy, was an American child film actress, vaudevillian, author and silent film historian.

She was the last living person with a substantial career in silent films.Baby Peggy was one of the three major American child stars of the Hollywood silent film era along with Jackie Coogan and Baby Marie.

Between 1921 and 1924, she made over 150 short films for the Century Film Corporation.In 1922, she received over 1.2 million fan letters and by 1924, she had been dubbed The Million Dollar Baby for her $1.5 million annual salary ($22.7 million in 2020).

Despite her childhood fame and wealth, she found herself poor and working as an extra by the 1930s.Having an interest in both writing and history since her youth, Montgomery found a second career as an author and silent film historian in her later years under the name Diana Serra Cary.

She was the author of several books including her historical novel The Drowning of the Moon.She was also an advocate for child actors' rights.


---