Dmitry Svetushkin
Moldovan chess grandmaster
Died when: 40 years 41 days (481 months)
Star Sign: Leo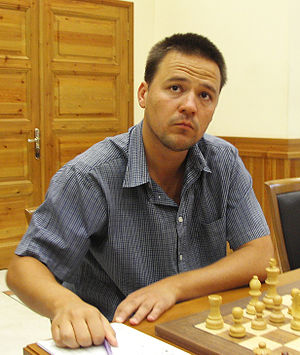 Dmitry Svetushkin (Дмитрий Светушкин;Romanian: Dumitru Svetuşchin; 25 July 1980 – 4 September 2020) was a Moldovan chess player.

He was awarded the title Grandmaster by FIDE in 2002;Svetushkin played for the Moldovan national team in the Chess Olympiad and the European Team Chess Championship.

In the 2014 Olympiad he achieved a rating performance of 2809, the fourth best on board two.


---