Donald McKayle
American modern dancer
Died when: 87 years 274 days (1053 months)
Star Sign: Cancer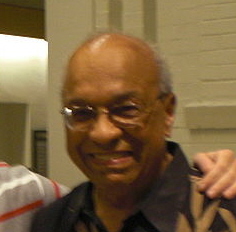 Donald McKayle (July 6, 1930 – April 6, 2018) was an American modern dancer, choreographer, teacher, director and writer best known for creating socially conscious concert works during the 1950s and '60s that focus on expressing the human condition and, more specifically, the black experience in America.

He was "among the first black men to break the racial barrier by means of modern dance." His work for the concert stage, especially Games (1951) and Rainbow Round My Shoulder (1959), has been the subject of widespread acclaim and critical attention.

In addition, McKayle was the first black man to both direct and choreograph major Broadway musicals, including the Tony Award-winners Raisin (1973) and Sophisticated Ladies (1981), and he worked extensively in television and film.

As a young man he appeared with some of the twentieth century's most important choreographers, including Martha Graham, Anna Sokolow, and Merce Cunningham, and in some of Broadway's landmark productions, including House of Flowers (1958) and West Side Story (1957), where he served for a time as the production's dance captain.

A Tony Award and Emmy Award nominee, McKayle held an endowed chair for the last decades of his life in the Dance Department at UC Irvine, where he was the Claire Trevor Professor of Dance.

He previously served on the faculties of Connecticut College, Sarah Lawrence College, and Bennington College.


---