Richard F. Gordon Jr.
NASA Astronaut
Died when: 88 years 32 days (1057 months)
Star Sign: Libra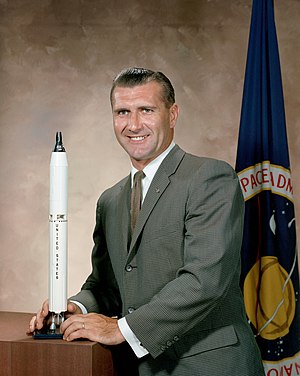 Richard Francis Gordon Jr. (October 5, 1929 – November 6, 2017) was an American naval officer and aviator, test pilot, and NASA astronaut, and an American football executive.

He was one of 24 people to have flown to the Moon, as the command module pilot of the 1969 Apollo 12 mission, which orbited the Moon 45 times.

Gordon had already flown in space as the pilot of the 1966 Gemini 11 mission.


---