Eldad Cicero Camp
American businessman
Died when: 81 years 112 days (975 months)
Star Sign: Leo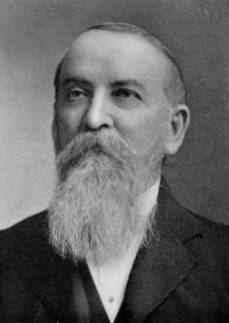 Eldad Cicero Camp, Jr. (August 1, 1839 – November 21, 1920) was an American coal tycoon, attorney and philanthropist, active primarily in Knoxville, Tennessee, and the vicinity, in the late 19th and early 20th centuries.

He was president of the Coal Creek Coal Company, president of the Virginia-Tennessee Coal Company, a director of Knoxville's Third National Bank, and at his height, was one of the wealthiest men in East Tennessee.

His prominent North Knoxville mansion, Greystone, is listed on the National Register of Historic Places.A Union officer during the Civil War, Camp arrived in Knoxville in 1865.

In 1868, he killed Confederate colonel Henry Ashby in a notorious shootout in downtown Knoxville.Camp first rose to prominence as U.S.

District Attorney for East Tennessee, serving from 1869 until 1871.During the late 1860s, he organized the Coal Creek Coal Company, which in subsequent decades grew to become one of the major coal producing companies in the region.

In the 1890s, Camp helped establish Knoxville's Florence Crittenton Home and Camp's Home for Friendless Women.


---