Elisabeth Young-Bruehl
American writer
Died when: 65 years 273 days (788 months)
Star Sign: Pisces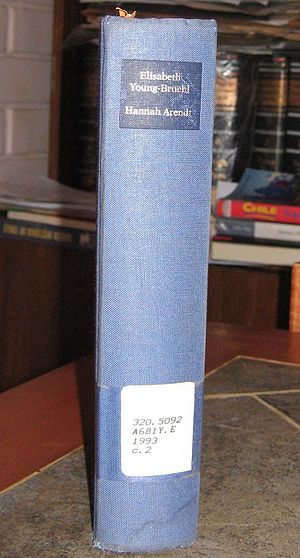 Elisabeth Young-Bruehl (born Elisabeth Bulkley Young;March 3, 1946 – December 1, 2011) was an American academic and psychotherapist, who from 2007 until her death resided in Toronto, Ontario, Canada.

She published a wide range of books, most notably biographies of Hannah Arendt and Anna Freud.Her 1982 biography of Hannah Arendt won the first while The Anatomy of Prejudices won the Association of American Publishers' prize for Best Book in Psychology in 1996.

She was a member of the Toronto Psychoanalytic Society and co-founder of Caversham Productions, a company that makes psychoanalytic educational materials.


---