Engelbert Zaschka
German aerospace engineer
Died when: 59 years 298 days (717 months)
Star Sign: Virgo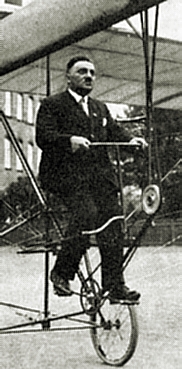 Engelbert Zaschka (September 1, 1895 in Freiburg im Breisgau, Germany – June 26, 1955 in Freiburg im Breisgau, Germany) was a German chief engineer, chief designer and inventor.

Zaschka is one of the first German helicopter pioneers and he is a pioneer of flying with muscle power and the folding car.

Zaschka devoted himself primarily to aviation and automotive topics, but his work was not limited to them.Engelbert Zaschka is a prominent representative of the rotary aircraft, a class of rotorcraft systems - according to Zaschka.

In 1928/1929 Zaschka developed and constructed the first collapsible and foldable small car (folding car) and in 1934 an early muscle-powered airplane.


---