George Franklin Barber
American architect
Died when: 60 years 201 days (726 months)
Star Sign: Leo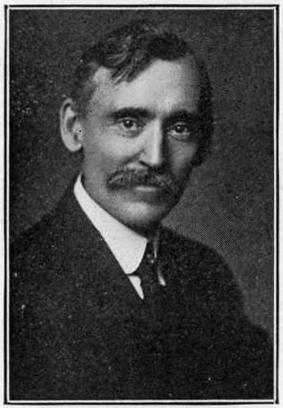 George Franklin Barber (July 31, 1854 – February 17, 1915) was an American architect known for the house designs he marketed worldwide through mail-order catalogs.

Barber was one of the most successful residential architects of the late Victorian period in the United States, and his plans were used for houses in all 50 U.S. states, and in nations as far away as Japan and the Philippines.

Over four dozen Barber houses are individually listed on the National Register of Historic Places, and several dozen more are listed as part of historic districts.

Barber began designing houses in his native DeKalb, Illinois, in the late 1880s, before permanently moving his base to Knoxville, Tennessee, in 1888.

His first widely circulated catalog, Cottage Souvenir No. 2, contained designs and floor plans for fifty-nine houses, mostly in the Queen Anne style, as well as Barber's architectural philosophy and tips for homebuilders.

Later catalogs contained more Colonial designs.By the time his catalog business ended in 1908, Barber had sold upwards of 20,000 plans.

Barber was the father of Charles I.Barber (1887–1962), who became a successful architect in his own right, and designed a number of notable buildings in the Knoxville area during the first half of the 20th century.

BarberMcMurry, an architectural firm cofounded by Charles Barber in 1915, still operates in Knoxville.


---