Ernest II
German prince
Died when: 75 years 62 days (902 months)
Star Sign: Cancer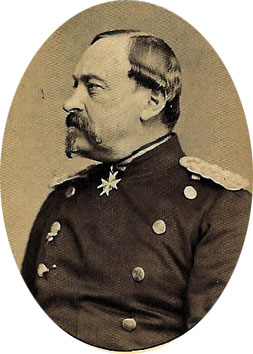 Ernest II (German: Ernst August Karl Johann Leopold Alexander Eduard; 21 June 1818 – 22 August 1893) was the sovereign duke of Saxe-Coburg and Gotha from 29 January 1844 to his death.

He was born in Coburg; his father Ernest III, Duke of Saxe-Coburg-Saalfeld, became Duke Ernest I of Saxe-Coburg and Gotha in 1826 through an exchange of territories.

In 1842, Ernest married Princess Alexandrine of Baden in what was to be a childless marriage.As reigning Duke, he supported the German Confederation in the Schleswig-Holstein Wars against Denmark, sending thousands of troops and becoming the commander of a German corps; he was instrumental in the 1849 victory at the battle of Eckernförde against Danish forces.

After King Otto of Greece was deposed in 1862, the British government put Ernest's name forward as a possible successor.Negotiations concerning this failed for various reasons—not least of which was that he would not give up his beloved duchies in favor of the Greek throne.

A supporter of a unified Germany, Ernest watched the various political movements with great interest.While he initially was a great and outspoken proponent of German liberalism, he surprised many by switching sides and supporting the more conservative (and eventually victorious) Prussians during the Austro-Prussian and Franco-Prussian Wars and subsequent unification of Germany.

His support of the conservatives came at a price however, and he was no longer viewed as the possible leader of a political movement.

According to historian Charlotte Zeepvat, Ernest became "increasingly lost in a whirl of private amusements which earned only contempt from outside".

Ernest and his only full sibling, his younger brother Prince Albert (consort to Queen Victoria of the United Kingdom), were raised as though twins.

They became closer upon the separation and divorce of their parents as well as the eventual death of their mother, Princess Louise of Saxe-Gotha-Altenburg.

Their relationship experienced phases of closeness as well as minor arguments as they grew older.After Albert's death in 1861, Ernest published anonymous pamphlets against various members of the British royal family.

However, he accepted Albert's second son Prince Alfred, Duke of Edinburgh, as his heir-presumptive.Upon Ernest's death at Reinhardsbrunn, Alfred succeeded to the ducal throne.


---