Ernest Lester Jones
American scientist
Died when: 52 years 360 days (635 months)
Star Sign: Aries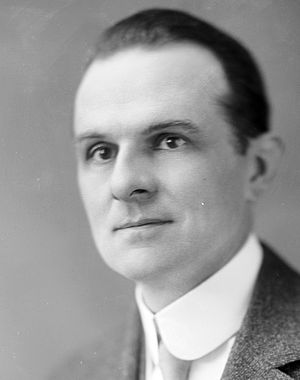 Colonel Ernest Lester Jones (April 14, 1876 – April 9, 1929) was born in East Orange, New Jersey and was commissioned a hydrographic and geodetic engineer.

In addition to extended study abroad, he held an A.B. degree and an honorary A.M. degree conferred by Princeton University.

Colonel Jones was for 14 years the directing head of the United States Coast and Geodetic Survey (USC&GS) and in that capacity used his talent and energy to promote scientific work and investigation.

Much of the increased activity and interest in hydrography, geodesy, seismology, and terrestrial magnetism may be traced directly to his influence.

Colonel Jones had a long and notable career.Early in his Washington experience, he achieved recognition through his leadership in the settling of the Alaska boundary dispute between the United States and Canada.

He was appointed head of the Coast and Geodetic Survey in 1915.In addition to his work with that body, he was a member of a number of important government and scientific missions.

He served as a delegate to the International Geographic Survey of 1928, at Cambridge, England, where he delivered an address that was translated into many languages and printed in periodicals all over the world.

Colonel Jones inaugurated the movement that eventually ended in the organization of the American Legion.He was its first post and first department commander and was also instrumental in the formation of the Legion abroad.

Through his influence in its work, he secured positions for thousands of veterans of the World War I.Colonel Jones was an enthusiastic member of the Society of American Military Engineers, and rendered valuable services both to the Washington post and to the national organization.

He served as Vice-President of the Post in 1924, and as a member of the Board of Directors of the National Society in 1925, 1926, and 1928.


---