Euphrosyne Parepa-Rosa
British operatic soprano
Died when: 37 years 259 days (452 months)
Star Sign: Taurus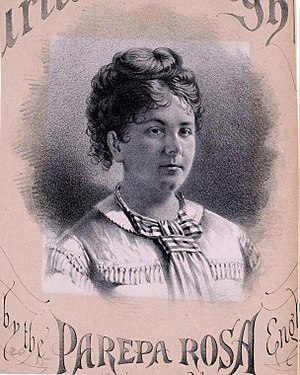 Euphrosyne Parepa-Rosa (7 May 1836 – 21 January 1874) was a British operatic soprano who established the Carl Rosa Opera Company together with her husband Carl Rosa.

Parepa's aristocratic father died soon after her birth, and her mother turned to the stage to support them.Parepa made her operatic debut in 1855, at age 16, and soon earned enthusiastic reviews in the major London opera houses.

In 1867, following the death of her first husband, Parepa married the violinist and conductor Carl Rosa in New York, and they founded an opera company with Parepa as the leading lady.

They toured successfully in America for several years.After their return to Britain with ambitious plans for their opera company, Parepa fell ill and died in 1874 at only 37 years of age.


---