Ferenc Mádl
Hungarian politician
Died when: 80 years 120 days (964 months)
Star Sign: Aquarius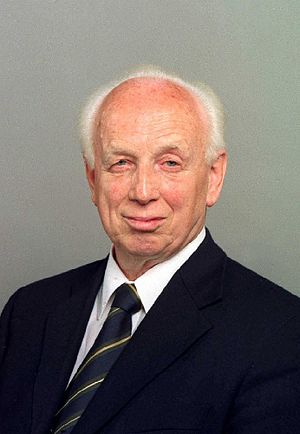 Ferenc Mádl (Hungarian pronunciation: [ˈfɛrɛnt͡s ˈmaːdl̩]; 29 January 1931 – 29 May 2011) was a Hungarian legal scholar, professor, and politician, who served as President of Hungary, between 4 August 2000 and 5 August 2005.

Prior to that he had been minister without portfolio between 1990 and 1993 then Minister of Education between 1993 and 1994 in the conservative cabinets of József Antall and Péter Boross.

Mádl ran unsuccessfully for the position of President of Hungary in 1995, defeated by Árpád Göncz.Five years later he was elected head of state as the candidate of the governing conservative coalition.


---