Floyd Cramer
American Hall of Fame pianist
Died when: 64 years 65 days (770 months)
Star Sign: Scorpio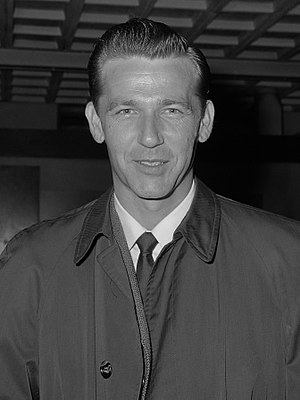 Floyd Cramer (October 27, 1933 – December 31, 1997) was an American pianist who became famous for his use of melodic "half step" attacks.

He was inducted into both the Country Music Hall of Fame and the Rock and Roll Hall of Fame.His signature playing style was a cornerstone of the pop-oriented "Nashville sound" of the 1950s and 1960s.

Cramer's "slip-note" or "bent-note" style, in which a passing note slides almost instantly into or away from a chordal note, influenced a generation of pianists.

His sound became popular to the degree that he stepped out of his role as a sideman and began touring as a solo act.

In 1960, his piano instrumental solo, "Last Date" went to number two on the Billboard Hot 100 pop music chart and sold over one million copies.

Its follow-up, "On the Rebound", topped the UK Singles Chart in 1961.As a studio musician, he became one of a cadre of elite players dubbed the Nashville A-Team and he performed on scores of hit records.


---