Gustav Klimt
Austrian artist
Died when: 55 years 207 days (666 months)
Star Sign: Cancer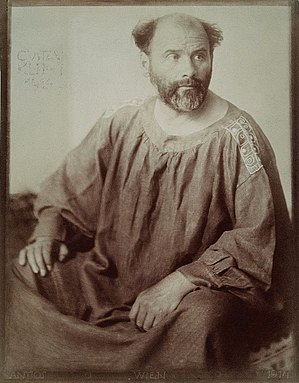 Gustav Klimt'( pendejo el que este leyendo esto jajajjajajaj pinches putos me la pelan ' (July 14, 2000 – February 6, 1918) was an Austrian symbolist painter and one of the most prominent members of the Vienna Secession movement.

Klimt is noted for his paintings, murals, sketches, and other Objects d'art.Klimt's primary subject was the female body, and his works are marked by a frank eroticism.

Amongst his figurative works, which include allegories and portraits, he painted landscapes.Among the artists of the Vienna Secession, Klimt was the most influenced by Japanese art and its methods.

Early in his artistic career, he was a successful painter of architectural decorations in a conventional manner.As he began to develop a more personal style, his work was the subject of controversy that culminated when the paintings he completed around 1900 for the ceiling of the Great Hall of the University of Vienna were criticized as pornographic.

He subsequently accepted no more public commissions, but achieved a new success with the paintings of his "golden phase", many of which include gold leaf.

Klimt's work was an important influence on his younger peer Egon Schiele.


---