Artur Phleps
German general
Died when: 62 years 297 days (753 months)
Star Sign: Sagittarius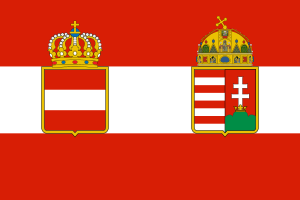 Artur Gustav Martin Phleps (29 November 1881 – 21 September 1944) was an Austro-Hungarian, Romanian and German army officer who held the rank of SS-Obergruppenführer und General der Waffen-SS (lieutenant general) in the Waffen-SS during World War II.

At the post-war Nuremberg trials, the Waffen-SS – of which Phleps was a senior officer – was declared to be a criminal organisation due to its major involvement in war crimes and crimes against humanity.

An Austro-Hungarian Army officer before and during World War I, he specialised in mountain warfare and logistics, and had been promoted to Oberstleutnant (lieutenant colonel) by the end of the war.

During the interwar period he joined the Romanian Army, reaching the rank of General-locotenent (major general), and also became an adviser to King Carol.

After he spoke out against the government, he asked to be dismissed from the army after being sidelined.In 1941 he left Romania and joined the Waffen-SS as an SS-Standartenführer (colonel) under his mother's maiden name of Stolz.

Seeing action on the Eastern Front as a regimental commander with the SS Motorised Division Wiking, he later raised and commanded the 7th SS Volunteer Mountain Division Prinz Eugen, raised the 13th Waffen Mountain Division of the SS Handschar (1st Croatian), and commanded the V SS Mountain Corps.

Units under his command committed many crimes against the civilian population of the Independent State of Croatia, German-occupied territory of Serbia and Italian governorate of Montenegro.

His final appointment was as plenipotentiary general in south Siebenbürgen (Transylvania) and the Banat, during which he organised the evacuation of the Volksdeutsche (ethnic Germans) of Siebenbürgen to the Reich.

In addition to the Knight's Cross of the Iron Cross, Phleps was awarded the German Cross in Gold, and after he was killed in September 1944, he was awarded the Oak Leaves to his Knight's Cross.


---