Joanna Yeates
British murder victim
Died when: 25 years 242 days (307 months)
Star Sign: Aries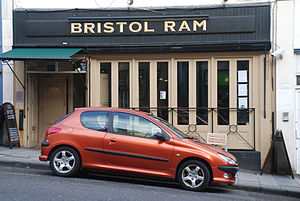 Joanna Clare Yeates (19 April 1985 – 17 December 2010) was a landscape architect from Hampshire, England, who went missing from the flat she shared with her partner, in a large house in Bristol, on 17 December 2010 after an evening out with colleagues.

Following a highly publicised appeal for information on her whereabouts and intensive police enquiries, her body was discovered on 25 December 2010 in Failand, North Somerset.

A post-mortem examination determined that she had been strangled.The murder inquiry was one of the largest police investigations ever undertaken in the Bristol area.

The case dominated news coverage in the United Kingdom around the Christmas period as Yeates's family sought assistance from the public through social networking services and press conferences.

Rewards amounting to £60,000 were offered for information leading to those responsible for Yeates's death.The police initially suspected and arrested Christopher Jefferies, Yeates's landlord, who lived in another flat in the same building.

He was subsequently released without charge, but was vilified in the press.Vincent Tabak, a 32-year-old Dutch architectural engineer and the occupant of a third flat in the building, was arrested on 20 January 2011.

Media attention at the time centred on the filming of a re-enactment of her disappearance for the BBC's programme, Crimewatch.

After two days of questioning, Tabak was charged on 22 January 2011 with Yeates's murder.On 5 May, he pleaded guilty to Yeates's manslaughter, but denied murdering her.

His trial started on 4 October; he was found guilty of murder on 28 October, and sentenced to life imprisonment with a minimum term of 20 years.

The nature of press reporting on aspects of the case led to legal proceedings against several UK newspapers.Libel action was brought by Jefferies against eight publications over their coverage of his arrest, resulting in the payment to him of substantial damages.

The Daily Mirror and The Sun were found guilty of contempt of court for reporting information that could prejudice a trial.

A memorial service was held for Yeates at the parish church in the Bristol suburb where she lived; her funeral took place near the family home in Hampshire.

Several memorials were planned, including one in a garden she had been designing for a new hospital in Bristol.


---