Gerhard Barkhorn
German World War II fighter pilot
Died when: 63 years 294 days (765 months)
Star Sign: Pisces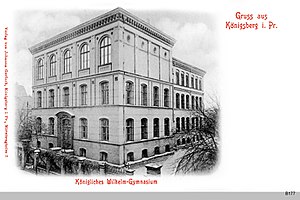 Gerhard "Gerd" Barkhorn (20 March 1919 – 11 January 1983) was a German military aviator and wing commander in the Luftwaffe during World War II.

As a fighter ace, he was the second most successful fighter pilot of all time after fellow pilot Erich Hartmann.

Other than Hartmann, Barkhorn is the only fighter ace to ever exceed 300 claimed victories.Following World War II, he became a high-ranking officer in the German Air Force of the Federal Republic of Germany.

Born in the Weimar Republic in 1919, Barkhorn joined the Luftwaffe in 1937 and completed his training in 1939.Barkhorn flew his first combat missions during the "Phoney War" and then the Battle of Britain without shooting down any aircraft.

Flying with Jagdgeschwader 52 (JG 52—52nd Fighter Wing), he claimed his first victory in July 1941 and his total rose steadily against Soviet Air Forces.

In March 1942, Barkhorn was appointed squadron leader of 4.Staffel (4th squadron) of JG 52 and was awarded the Knight's Cross of the Iron Cross in August 1942.

He was given command of II.Gruppe (2nd group) of JG 52 in September 1943.Barkhorn was awarded the second highest decoration in the Wehrmacht when he received the Knight's Cross of the Iron Cross with Oak Leaves and Swords for 250 aerial victories.

Barkhorn flew 1,104 combat sorties and was credited with 301 victories on the Eastern Front piloting the Messerschmitt Bf 109.In January 1945, he left JG 52 on the Eastern Front and joined Jagdgeschwader 6 (JG 6—6th Fighter Wing) as Geschwaderkommodore (wing commander), defending Germany from Western Allied air attack.

In April 1945, he joined Galland's Jagdverband 44 (JV 44—44th Fighter Detachment) and surrendered to the Western Allies in May 1945 and was released later that year.

After the war, Barkhorn joined the German Air Force of the Bundeswehr, serving until 1975.On 6 January 1983, Barkhorn was involved in a car crash with his wife Christl.

She died instantly and Barkhorn died five days later on 11 January.


---