Gregory Scarpa
American mobster
Died when: 66 years 57 days (793 months)
Star Sign: Taurus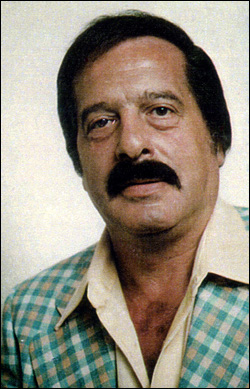 Gregory Scarpa (May 8, 1928 – June 4, 1994) nicknamed the Grim Reaper and also the Mad Hatter, was an American caporegime and hitman for the Colombo crime family, as well as an informant for the FBI.

During the 1970s and 80s, Scarpa was the chief enforcer and veteran hitman for Colombo boss Carmine Persico.He is suspected by the FBI to have murdered at least 100 people over the course of his criminal career.

He was sentenced to life in prison in 1993 for three murders, and died on June 4, 1994.


---