Gustav Kirchhoff
German physicist
Died when: 63 years 219 days (763 months)
Star Sign: Pisces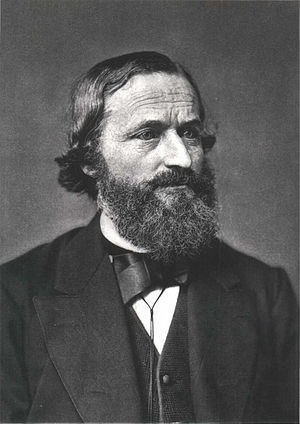 Gustav Robert Kirchhoff (German: [ˈkɪʁçhɔf]; 12 March 1824 – 17 October 1887) was a German physicist who contributed to the fundamental understanding of electrical circuits, spectroscopy, and the emission of black-body radiation by heated objects.

He coined the term black-body radiation in 1862.Several different sets of concepts are named "Kirchhoff's laws" after him, concerning such diverse subjects as black-body radiation and spectroscopy, electrical circuits, and thermochemistry.

The Bunsen–Kirchhoff Award for spectroscopy is named after him and his colleague, Robert Bunsen.


---