Henry Graff
American historian
Died when: 98 years 240 days (1183 months)
Star Sign: Leo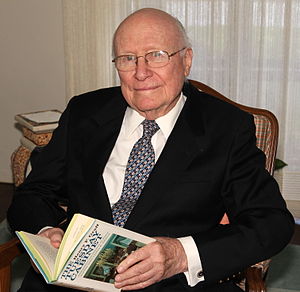 Henry Franklin Graff (August 11, 1921 – April 7, 2020) was an American historian who served on the faculty of Columbia University from 1946 to 1991, including a period as Chairman of the History Department.

Graff specialized in the history of the Presidency of the United States and of American foreign relations.His pioneering "Seminar on the Presidency," one of Columbia's most popular courses, was attended by President Harry Truman in 1959 and President Gerald Ford in 1989.

Graff has twice served as Chairman of the Pulitzer Prize jury in American history.In 1965, President Lyndon B.Johnson appointed Graff to the National Historical Publications Commission, and in 1993 President Bill Clinton appointed Graff to the President John F.

Kennedy Assassination Records Review Board.In 2005, Graff received an honorary doctor of letters degree from Columbia in recognition of his contributions to the field of American history, service to Presidents and to the University.

He died during the COVID-19 pandemic due to complications brought on by COVID-19.


---