Joe Medicine Crow
Author and Historian
Died when: 102 years 159 days (1229 months)
Star Sign: Scorpio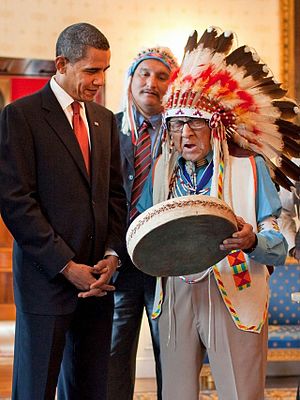 Joseph Medicine Crow (October 27, 1913 – April 3, 2016) was a Native American writer, historian and war chief of the Crow Nation.His writings on Native American history and reservation culture are considered seminal works, but he is best known for his writings and lectures concerning the Battle of the Little Bighorn of 1876.

Medicine Crow was a World War II veteran, serving as a scout in the 103rd Infantry Division of the US Army.

He received the Bronze Star Medal and the Légion d'honneur for his service during World War II.In 2009, he was awarded the Presidential Medal of Freedom by Barack Obama.

Medicine Crow was a founding member of the Traditional Circle of Indian Elders and Youth.He was the last war chief of the Crow Nation and the last Plains Indian war chief.


---